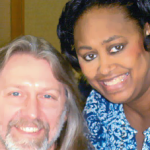 Dolly's mother was on kidney dialysis for five and a half years before she passed away. When Dolly's own kidneys failed less than a month later, Dolly took her mother's seat and time slot at the same dialysis unit.
"Going and doing all of that with my mom, I never thought I was going to end up in the same boat. It was hard to take at first, but you have to was hard to take at first, but you have to do what you have to do," said Dolly.
More than three years later, Dolly's husband David learned of paired donation from an article about a special episode of the hit TV show, Grey's Anatomy. Shortly after, David underwent testing to become a living kidney donor. After going through the matching process and having successful transplant surgeries, David and Dolly have a new lease on life, with the Alliance for Paired Kidney Donation to thank.
"It would not have happened without them," said David. For Dolly, the transplant is allowing her to truly live again. "For me, it meant a whole new life, because without it, I wouldn't be here," she said.