The computer program matched willing, but incompatible, donor and recipient pairs with other pairs. Just four years later,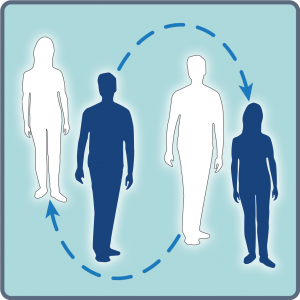 Dr. Rees completed the first transplant using an Internet-based matching system.
Today, the Alliance for Paired Kidney Donation is changing the way the world sees the kidney donation process. Thanks to the efforts of APKD and its many supporters, more kidney donations are coming from living donors, and transplant recipients are living longer lives. But our work is not done.
Why is help needed?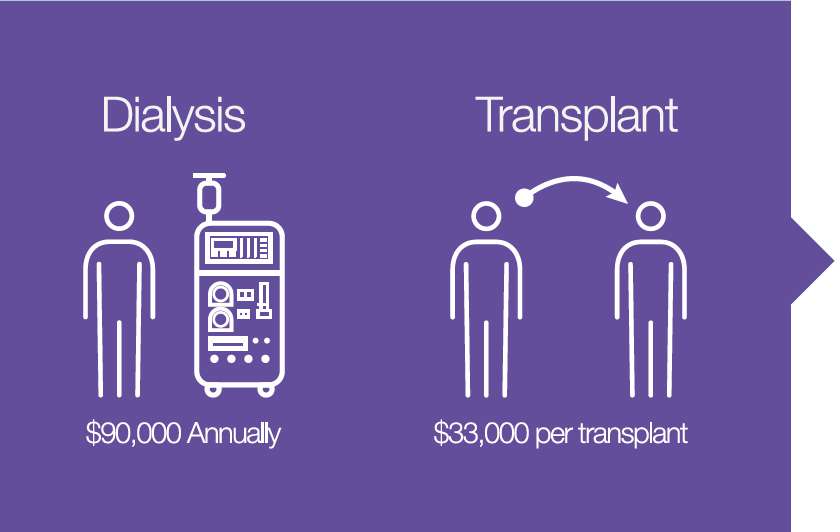 More patients are facing end stage renal disease, with the number skyrocketing 600% from 1980-2009 alone. As the number of patients continues to rise, so does the length of time those patients wait for a transplant and so do medical costs associated with their care. For example, the annual cost of dialysis for a Medicare patient is about $90,000, compared to about $33,000 for a kidney transplant. The facts are simple:
Kidney dialysis is more costly than transplantation
There are not enough deceased kidneys available to fill the need
A transplant recipient who receives a living kidney lives nearly 12 years longer than when receiving one from a deceased donor
How can I help?
The APKD is expanding its transplant center network across the U.S. By including more kidney transplant centers, the APKD can increase the number of transplants, ensure a sufficient pool of donors and help keep costs low.
Learn more about the process and how your hospital can join us in this movement. Continue the conversation and connect with a healthcare advocate for additional information or to begin the process of becoming a transplant center partner.
Become an APKD Affliliate Center