Board of Directors
CEO/Medical Director, Michael A. Rees, MD, PhD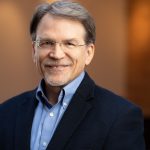 Together with his father, a computer programmer, Dr. Rees designed the first prototype of a computer program that matched willing but incompatible kidney donor and recipient pairs. Six years later, he helped found the Alliance for Paired Kidney Donation. In addition to his role with the APKD, Dr. Rees serves as a professor in the Department of Urology, director of renal transplantation and transplant surgeon at the University of Toledo Medical Center.
Dr. Rees earned his medical degree from the University of Michigan then completed a three-year fellowship in transplantation at the University of Cambridge, where he completed research for a PhD in immunology.
Treasurer
, Nicholas A. Rediger, M.B.A.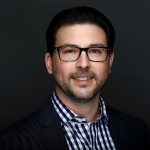 Nicholas A. Rediger, MBA, has been with WVC RubixCloud since its inception. He has an accounting background, but his passion is technology. Nicholas is a critical member of both the discovery and implementation teams. On the discovery side he listens to current and prospective clients to identify specific pain points, and then works with the implementation team to design and apply specific workflows to meet those needs.
According to Nicholas, the best part of his role is collaborating with clients and contributing to their business and personal successes. He takes pride in helping each client find the right solutions to meet their individual and often unique needs.
When he's not working he enjoys spending time with his wife and two sons in and around Toledo. He coaches CYO soccer and loves to play golf when ever he gets the chance.
David White, Jr.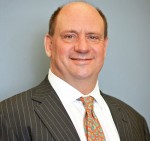 Dave knows first-hand that living donors save lives. In 1989, he received a living kidney transplant from his sister, Stephanie. In 2009, he joined the APKD's Board of Directors where he currently serves as president.
Dave also serves as president of Dave White Chevrolet and is part of the White Family Dealerships, which operates 19 automobile dealerships and 25 franchises throughout the country. His other board positions include Regional Growth Partnership, Ohio Automobile Dealers Association and Toledo Automobile Dealers Association. Dave is a past board member of the Toledo and Flower Hospitals. He holds a bachelor's degree in economics and a master's of business administration.
Joseph Shapiro, MD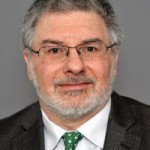 Dr. Shapiro is a former professor of medicine and chairman of the Department of Medicine at the University of Toledo Medical Center. He now serves as dean of the Joan C. Edwards School of Medicine at Marshall University.
Dr. Shapiro earned his medical degree from the University of Medicine and Dentistry of New Jersey and completed his residency at Georgetown University. He also completed a fellowship in nephrology at the University of Colorado. His career is a blend of education, clinical practice and research. He is the co-author of more than 200 research papers and book chapters and holds more than 20 patents. Dr. Shapiro has served on the APKD board since 2008.
Bill McCreary, PhD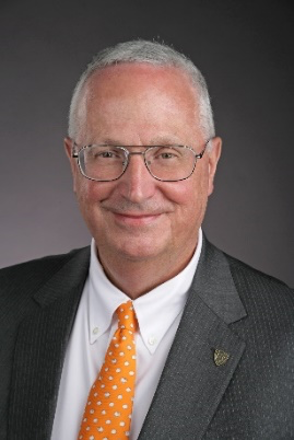 Bill McCreary assumed the newly created role of Vice President Chief Information Officer & Chief Technology Officer on July 1, 2015.  Responsible for all information technology covering academic technology, 3D/virtual reality technologies, the Center for Creative Instruction, healthcare technology systems and administrative systems across the University enterprise, which come together in the Division of Technology & Advanced Systems.
McCreary has been heavily involved in the commercialization throughout his career, and served as an advisor to several venture capital funds.  He is a member of the Rocket Innovations Board, which manages the UToledo venture fund.   The Governor of Ohio recently appointed Bill to a third term on the Ohio Third Frontier Commission, which manages the large state technology commercialization fund.
McCreary holds an undergraduate degree in chemistry with minor in engineering/math, and master's degrees in econometrics, computer science/math and business finance, a law degree as well as a PhD focused on artificial intelligence and evolutionary simulation in virtual reality.  Current research includes developing a series of AI based simulation games for cybersecurity.
Carl Happ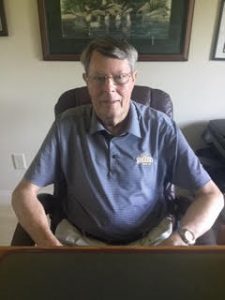 Graduated from the University of Toledo with a BBA in 1967. That is where he met his wife of fifty-two years.
He is a brother of Phi Kappa Psi Fraternity and was an officer of the Chapter.
From 1967 to 1970 he was a computer salesman for Burroughs Corporation in the Toledo area.
1970 to 1980 he was a salesman and sales manager for Xerox in Toledo, Ft. Wayne, and Southbend. He was a number one salesman and sales manager in his Region during his tenure.
1980 to 2000 he was a Financial Consultant for Merrill Lynch in Toledo, retiring in 2000 as a Vice President. While at Merrill Lynch he was involved in interviewing prospective new hires and training new Financial Consultants.
He received the miracle of a Kidney transplant in 2017.
He has two very successful children and cherishes his four, very successful, grandchildren.
He has served on the Board of the Kidney Foundation of Northwest Ohio,  Northwest Ohio SCORE, Deer Valley HOA, and President of the St. Joan of Arc PTO.
He very much enjoys problem solving and tracking the success of the solutions.
In retirement much of his time is spent, traveling, reading about current events, and anything financial related.
Our Team
Susan Rees, RN, BSN,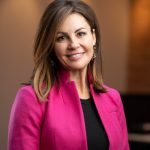 Susan Rees is a registered nurse with an additional Bachelor of Science degree in nursing from Mercy College of Northwest Ohio and the University of Toledo. She over 25 years of experience and has worked extensively with the transplant community over two decades in renal transplant coordination and administration. She is currently the Interim Executive Director for the Alliance for Paired Kidney Donation, Inc (APKD) Susan was also the Project Director for the "OPT (Options Post-Transplantation) for a New Start" (OPT) program. OPT was a program that seeks to provide an opportunity for kidney transplant recipients to receive a postsecondary education.
Ms. Rees has participated in clinical research and has co-authored a case study published in the journal Progress in Transplantation (2006). She has published in two abstracts presented at national meetings on the "OPT (Options Post-Transplantation) for a New Start" experience – the American Transplant Congress and the UNOS Transplant Management Forum. She is co-authored in over twenty  transplantation journal articles. Ms. Rees has a passion for improving patients' lives. Her vision for improving the human condition extends beyond the patient population at hand and considers the impact of change on future patients, families and generations. Susan has witnessed firsthand the unique obstacles faced by patients with kidney disease both before and after transplantation. She is committed to improving patients' lives with innovative solutions.
Jonathan Kopke, Senior Software Director of Development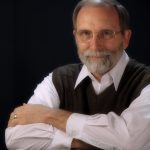 Jonathan Kopke is the senior software developer for the APKD's clinical website.  He created the web-based registry that enabled Dr. Rees and others to arrange their first kidney paired donations in 2004, and in 2010 he released the first iteration of the more advanced online registry that the APKD uses today.  In a 31-year-career at the University of Cincinnati Medical Center, Jonathan completed a wide variety of projects, and he is listed as a co-author of numerous scientific papers in fields as diverse as biomechanics, community intervention, and laboratory automation, as well as transplantation.
Robert Green, Chief Information Officer 
Dr. Green has a unique history that blends professional expertise in Software Engineering, Data Analytics, and Consulting with research expertise in High Performance Computing and Computational Intelligence. In the past he has served in a variety of roles ranging from Software Engineer to Director of Wind & Solar Research. His professional mission is to leverage his unique and expansive background to positively impact as many lives as possible through the proper use of technology and analysis of data.
Dr. Green received his B.S. from Geneva College in Computer Science & Applied Mathematics in 2005, his M.S in Computer Science with a focus in Operations Research from Bowling Green State University in 2007, and his Ph.D. in Engineering from the University of Toledo in 2013. In addition to his role with the APKD, he currently serves as an Associate Professor of Computer Science at Bowling Green State University.
Kate Sherrill, Director of Marketing & Social Media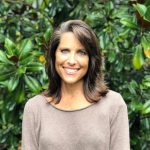 Kate has a Bachelors Fine Arts and has worked as a professional artist and designer for over 20 years. She has worked as a graphic artist, surface designer, and is a published illustrator (Jack the Cat that Went to War, 2011). She is a licensed artist and enjoys working in chalk pastel, oil and watercolor. A mother of two college students, Kate lives with her husband and their beagle Murphy.
Elizabeth Sherrill, Transplant Coordinator Assistant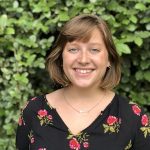 Elizabeth Sherrill earned her degrees in Anthropology, Geography, and Climatology from the University of Georgia. She is excited to bring her considerable organizational skills to the APKD. In her spare time, she enjoys hiking, swimming, and reading.
Scientific Operations Committee
The APKD Scientific Operations Committee oversees clinical operations, including setting points for the matching algorithm, donor/recipient criteria and more.
Michael A. Rees, MD, PhD, Chair
Alan Leichtman, MD
Tim Taber, MD
Larry Chan, MD
Larry Melton, MD
Jeff Rogers, MD
Keith Melancon, MD
Bobby Nibhanupudy, MD
William Bennett, MD
Miguel Tan, MD
Ron Pelletier, MD
HLA Committee
The HLA Committee determines tissue typing and crossmatching policy.
Stan Stepkowski, PhD, Chair