Board of Directors
CEO/Medical Director, Michael A. Rees, MD, PhD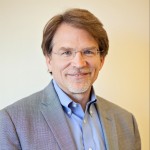 Together with his father, a computer programmer, Dr. Rees designed the first prototype of a computer program that matched willing but incompatible kidney donor and recipient pairs. Six years later, he helped found the Alliance for Paired Kidney Donation. In addition to his role with the APKD, Dr. Rees serves as a professor in the Department of Urology, director of renal transplantation and transplant surgeon at the University of Toledo Medical Center.
Dr. Rees earned his medical degree from the University of Michigan then completed a three-year fellowship in transplantation at the University of Cambridge, where he completed research for a PhD in immunology.
Treasurer
, Nicholas A. Rediger, M.B.A.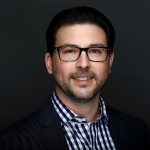 Nicholas A. Rediger, MBA, has been with WVC RubixCloud since its inception. He has an accounting background, but his passion is technology. Nicholas is a critical member of both the discovery and implementation teams. On the discovery side he listens to current and prospective clients to identify specific pain points, and then works with the implementation team to design and apply specific workflows to meet those needs.
According to Nicholas, the best part of his role is collaborating with clients and contributing to their business and personal successes. He takes pride in helping each client find the right solutions to meet their individual and often unique needs.
When he's not working he enjoys spending time with his wife and two sons in and around Toledo. He coaches CYO soccer and loves to play golf when ever he gets the chance.
David White, Jr.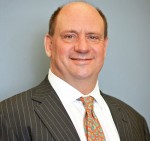 Dave knows first-hand that living donors save lives. In 1989, he received a living kidney transplant from his sister, Stephanie. In 2009, he joined the APKD's Board of Directors where he currently serves as president.
Dave also serves as president of Dave White Chevrolet and is part of the White Family Dealerships, which operates 19 automobile dealerships and 25 franchises throughout the country. His other board positions include Regional Growth Partnership, Ohio Automobile Dealers Association and Toledo Automobile Dealers Association. Dave is a past board member of the Toledo and Flower Hospitals. He holds a bachelor's degree in economics and a master's of business administration.
Joseph Shapiro, MD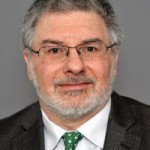 Dr. Shapiro is a former professor of medicine and chairman of the Department of Medicine at the University of Toledo Medical Center. He now serves as dean of the Joan C. Edwards School of Medicine at Marshall University.
Dr. Shapiro earned his medical degree from the University of Medicine and Dentistry of New Jersey and completed his residency at Georgetown University. He also completed a fellowship in nephrology at the University of Colorado. His career is a blend of education, clinical practice and research. He is the co-author of more than 200 research papers and book chapters and holds more than 20 patents. Dr. Shapiro has served on the APKD board since 2008.
Scientific Operations Committee
The APKD Scientific Operations Committee oversees clinical operations, including setting points for the matching algorithm, donor/recipient criteria and more.
Michael A. Rees, MD, PhD, Chair
Alan Leichtman, MD
Tim Taber, MD
Larry Chan, MD
Larry Melton, MD
Jeff Rogers, MD
Keith Melancon, MD
Bobby Nibhanupudy, MD
William Bennett, MD
Miguel Tan, MD
Ron Pelletier, MD
HLA Committee
The HLA Committee determines tissue typing and crossmatching policy.
Stan Stepkowski, PhD, Chair