Officers
CEO/Medical Director, Michael A. Rees, MD, PhD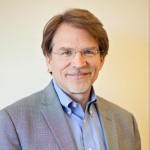 Together with his father, a computer programmer, Dr. Rees designed the first prototype of a computer program that matched willing but incompatible kidney donor and recipient pairs. Six years later, he helped found the Alliance for Paired Kidney Donation. In addition to his role with the APKD, Dr. Rees serves as a professor in the Department of Urology, director of renal transplantation and transplant surgeon at the University of Toledo Medical Center.
Dr. Rees earned his medical degree from the University of Michigan then completed a three-year fellowship in transplantation at the University of Cambridge, where he completed research for a PhD in immunology.
President, Lawrence (Tom) T. Foster, Jr.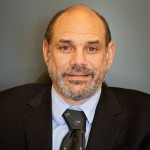 In 2012, Tom received a living kidney transplant from his brother at the University of Toledo Medical Center. Inspired by the joy of truly living again, he joined the APKD board two years later, where he is actively involved in operations and assists staff with many projects.
Tom is president of Fosven Management in Perrysburg, Ohio. He and his wife Laurie also have more than 30 years of experience operating outdoor sporting goods businesses. Tom holds a degree in gunsmithing from the Colorado School of Trades.
Treasurer, Dave Hammack, CPA/PFS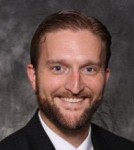 Dave joined the APKD board in 2015 and brings a wealth of experience in accounting and tax management to the organization. He is a partner in the tax department at William Vaughan Company, where he specializes in individual tax planning and consulting, wealth management and financial planning, business entity selection and more.
Dave holds a bachelor's in business administration and accounting and is a member of the American Institute of Certified Public Accountants and the Ohio Society of Certified Public Accountants. He is a frequent speaker for continuing education seminars and college taxation courses and co-author of an Ohio sales and use tax manual. Dave also volunteers for his church, where he has served as treasurer and leadership council member.
Directors
David White, Jr.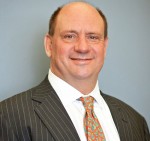 Dave knows first-hand that living donors save lives. In 1989, he received a living kidney transplant from his sister, Stephanie. In 2009, he joined the APKD's Board of Directors where he currently serves as president.
Dave also serves as president of Dave White Chevrolet and is part of the White Family Dealerships, which operates 19 automobile dealerships and 25 franchises throughout the country. His other board positions include Regional Growth Partnership, Ohio Automobile Dealers Association and Toledo Automobile Dealers Association. Dave is a past board member of the Toledo and Flower Hospitals. He holds a bachelor's degree in economics and a master's of business administration.
Timothy Rettig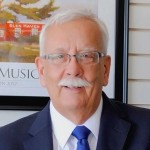 Tim is currently serving in his fourth term as treasurer for APKD. Since 1987, Tim has owned Rettig Music, one of the largest privately owned educational music companies in Ohio with locations in Defiance, Lima, Toledo, Westlake and Dublin.  He also serves on the board of advisors for Dublin Community Bands and is a past member of the board of directors for the Glassmen Drum and Bugle Corp.
Laurie Foster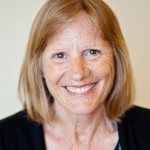 Laurie knows the hardships that families can face when a loved one is living with end stage renal disease. Serving as her husband's dialysis nurse until he received a kidney transplant sparked a passion in Laurie to help others facing a similar situation.
In 2014, she joined the APKD's board and is actively involved. Laurie holds a bachelor's degree in business management, with post-graduate coursework in nursing and social services. For more than 30 years, she has worked with her husband Tom, operating outdoor sporting goods businesses.  Laurie assists several other non-profit organizations as a volunteer and fundraising advocate.
Jeannie Hylant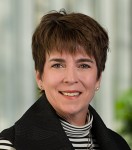 Jeannie has over 25 years of experience in the insurance industry and currently serves as executive vice president of hospitality and franchise practice for Hylant Group. She holds a bachelor's degree from Indiana University, is a licensed property and casualty agent in the state of Ohio, and holds a Certified Insurance Counselor designation.
Jeannie is a member of The Council of Agents and Brokers and The National Alliance. She is active throughout the greater Toledo community as a board member of the University of Toledo's Innovation Enterprises, Boys & Girls Clubs of Toledo and Owens Community College Foundation. She serves on the community relations committee for the Toledo Zoo and serves on the Toledo Zoo Foundation board.
Daniel M. Johnson, PhD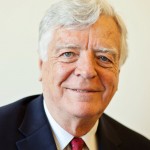 Dan is President Emeritus of the University of Toledo. During his presidency, he oversaw the merger of the Medical College of Ohio and the University of Toledo.
He retired from the university in 2013 and has since served as a consultant to several entities. He continues to assist the APKD by volunteering his time and talents.
William McCreary
Bill serves as the vice president of systems technology for the NSG Group, one of the world's largest manufacturers of glass and glazing products.  Bill holds a bachelor's degree in chemistry, and master's degrees in econometrics, finance, math and computer science, as well as a doctor of jurisprudence. Bill served two terms as president of the APKD and now serves as an at-large member, chairing the Intellectual Property Committee.
Joseph Shapiro, MD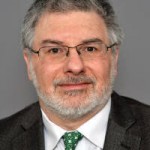 Dr. Shapiro is a former professor of medicine and chairman of the Department of Medicine at the University of Toledo Medical Center. He now serves as dean of the Joan C. Edwards School of Medicine at Marshall University.
Dr. Shapiro earned his medical degree from the University of Medicine and Dentistry of New Jersey and completed his residency at Georgetown University. He also completed a fellowship in nephrology at the University of Colorado. His career is a blend of education, clinical practice and research. He is the co-author of more than 200 research papers and book chapters and holds more than 20 patents. Dr. Shapiro has served on the APKD board since 2008.
Ann Stranahan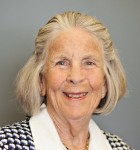 Ann Stranahan has a strong history of active community service. She is the founder of what is now known as WGTE Public Media and serves on the national board of PBS. She has served multiple terms on the Maumee Valley Country Day School board, where she was instrumental in finishing an $11 million campaign for a new Upper School. She also serves on the Lourdes College board.
Ann holds a bachelor's degree in art history and a master's degree in creative writing. She joined the APKD board in 2011.
Steve Stranahan
Steve has extensive public service and private enterprise experience. Some of his career highlights include an instrumental role in restoring profitable operations for Champion Spark Plug Company and buying and selling multiple businesses. Steve's service roles have included board memberships for the Toledo Community Foundation, Center for Non Profit Resources, Public Broadcasting Foundation of Northwest Ohio, Maumee Valley Country Day School, Toledo Symphony Orchestra, Toledo Area Chamber of Commerce, University of Toledo and the University of Toledo Foundation. Steve Joined the APKD Board of Directors in 2011.
Scientific Operations Committee
The APKD Scientific Operations Committee oversees clinical operations, including setting points for the matching algorithm, donor/recipient criteria and more.
Michael A. Rees, MD, PhD, Chair
Alan Leichtman, MD
Tim Taber, MD
Larry Chan, MD
Larry Melton, MD
Jeff Rogers, MD
Keith Melancon, MD
Bobby Nibhanupudy, MD
William Bennett, MD
Miguel Tan, MD
Ron Pelletier, MD
HLA Committee
The HLA Committee determines tissue typing and crossmatching policy.
Stan Stepkowski, PhD, Chair
Finance Committee
The finance committee oversees all financial matters for the APKD.
Tim Rettig, Chair